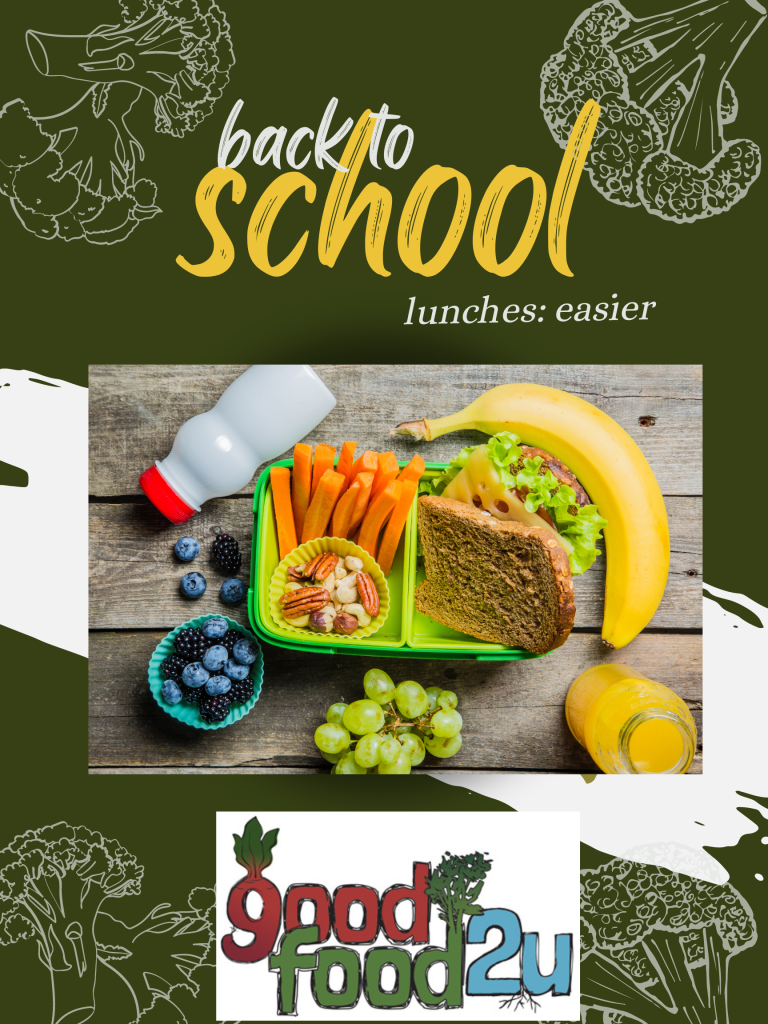 Even though my kids are getting to an age where they can pack school lunches themselves, they don't. So each day, all school year long, I pack lunches. Over the many years, I have gotten pretty good at a rhythm that works as long as I have these key lunch items on hand. Note, I have 4 children with various food allergies and intolerances. Between two of them they cannot eat eggs, gluten, dairy, soy.
So here's my go to formula, please note this isn't one of those fancy mom lunch blogs!
Fruit
1 or 2 pieces if they are smaller like clementine's. I mix it up with cut-up apples with cinnamon, sliced grapefruits, pears, sliced oranges, plums, clementine's.
Veggies
I keep a veggie container in my fridge, it always has cut up carrots and celery in it. This makes it quick for the lunch containers. Carrots, celery, sliced red peppers, sliced cucumbers and sometimes cauliflower or broccoli.
Snacks
My teens prefer my Vegan Banana Chocolate Chip Muffins recipe, for my gluten-free child I make a slightly modified version of these Protein balls. Inevitably I run out of these items some weeks so I always keep Clif Bars, Made Good Granola Bars and Fig Bars on hand just in case!
Dried Fruit – dried mango and fresh dates are like candy in this house, so small containers of these or maybe some Raisins are a good add on.
Yogurt – Maison Riviera coconut milk yogurts are wonderful and but we do also have local Skyr Superberry Yogurt!

Applesauce – either homemade or Applesnax
Main
I have 4 main categories of mains that go in their lunch
We have many other lunch solutions to suit your kids packed lunches, whether they pack them themselves, or you are packing them for them! Stocking your fridge and pantry with your kids favourite lunch go to's always makes it easier!