It's snowing(!) as I write this! According to World Atlas, Ottawa is the world's 7th Coldest Capital in the world! So how do you eat locally when you live in such a cold city! Here are some hints: root vegetables, cabbages and potatoes!
As we head into December here's what's available from our local suppliers.
Local (within 100 km of Ottawa)
Garlic
Beets
Carrots and Rainbow Carrots
Baby Bok Choy
Celeriac
Savoy, Red and Green Cabbage
Red and Green Kholrabi
Spinach
Yellow and Red Onions
Parsnips – maybe you want to try this Parsnip Ice Cream with them?!
Curly Parsley
Red, Yellow and Russett Potatoes
Daikon Radish
Watermelon Radish
Rutabaga
Jerusalem Artichokes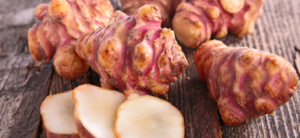 Sprouts and Micro-greens
King Eryngii Mushrooms
Lettuce from Growcer –
Regional (Ontario and Quebec)
Squash – different varieties
Leeks
Yams – Ontario
English Cucumbers
Apples – several varieties
Red Chard
Cilantro
Green Beans
Red Yellow and Orange Sweet Peppers
Radish
Mushrooms – all varieties
Tomatoes – most varieties
Canada
British Columbia Apples – several varieties
And in terms of other grocery items goodfood2u always prioritizes local and regional food. Flours from Quebec, beans from Ontario, oats from Saskatchewan, tofu made in Gatineau, meat and cheese from Ontario and Quebec, fish from Ontario, eggs local! You can decrease your food miles AND eat well each week – even as it is snowing!