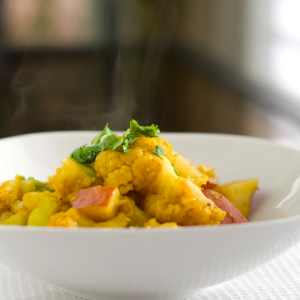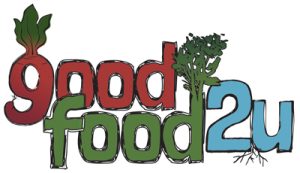 With the perfect blend of spices from Ontario small business Jaswant's Kitchen, this Aloo Gobi is a perfect addition to a meal.
**Hyperlinks to purchase ingredients for this recipe are included in the ingredient list. Please note that based on seasonal availability some items may not be available but can be substituted as desired.
Prep Time

10 min

Cook Time

20 min

Total Time

30 min

Serving Size

7-8
Cuisine

Course

Suitable for Diet
Method
1
Heat oil in a large frying pan
Add potatoes and salt and saute until lightly golden
Add 1 package of Aloo Gobi Spices, stir.
Add 1 cup of water, cook covered for 2-3 minutes.
Add 1/2 cup of water and the minced ginger, stir well.
Add Cauliflower, and stir well and cover.  Let cook for 6-8 minutes.
Add additional water as needed, cook until cauliflower and potatoes are soft.
Remove the lid and simmer, adding 1/4 cup chopped cilantro
Serve and Enjoy!
Grateful to Jaswant's Kitchen for the authentic, all natural, gluten-free spice mix and the recipe!