As I meander along the 317, past large tree lined hills full of colour, I reach the driveway of Ferme la corne d'abondance. No signage, no indication that here lies a family owned and operated farm that produces the best broccolini and arugula I have ever eaten.
Surrounded by the hills and the colours, two dogs run up to greet my car as I pull in. As I park, multiple kittens graze and play about. There are tractors, barns, a trampoline, fields of vegetables now at the end of their season, and several greenhouses that help to extend the growing season.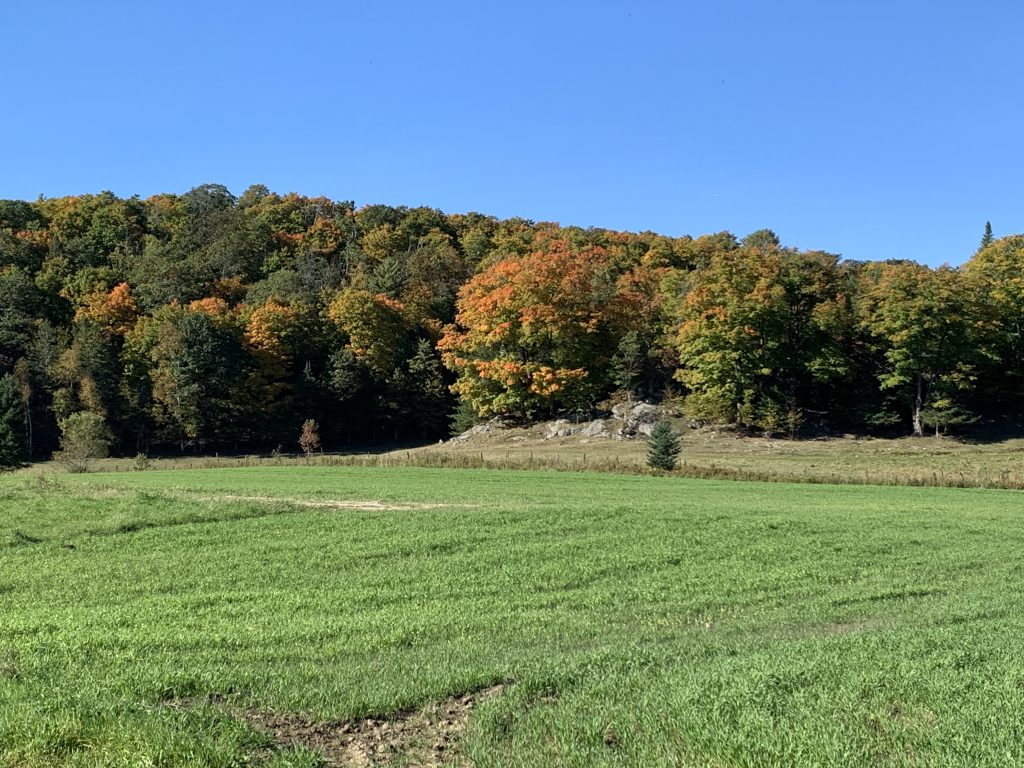 I meet Krystal, who owns and operates the farm with her spouse Marc-Andrew. They have two children, 5 and 7 and with the exception of the month of August and the occasional part time support, operate the farm with just the two of them. To make a living from farming, and find a healthy balance with a young family, they have chosen to keep the farm at a scale that they can manage together. Finding the right balance of scale, sales and work/life balance is not an easy feat for a small-scale farm.
What I learn from the farms in the region, including Ferme la corne d'abondance, is that they currently have more supply than demand. That during the pandemic, demand grew and it was hard to keep up, and now in 2022 as we slowly return to a new post-pandemic normal, peoples shopping habits have also returned to normal, and that includes less local.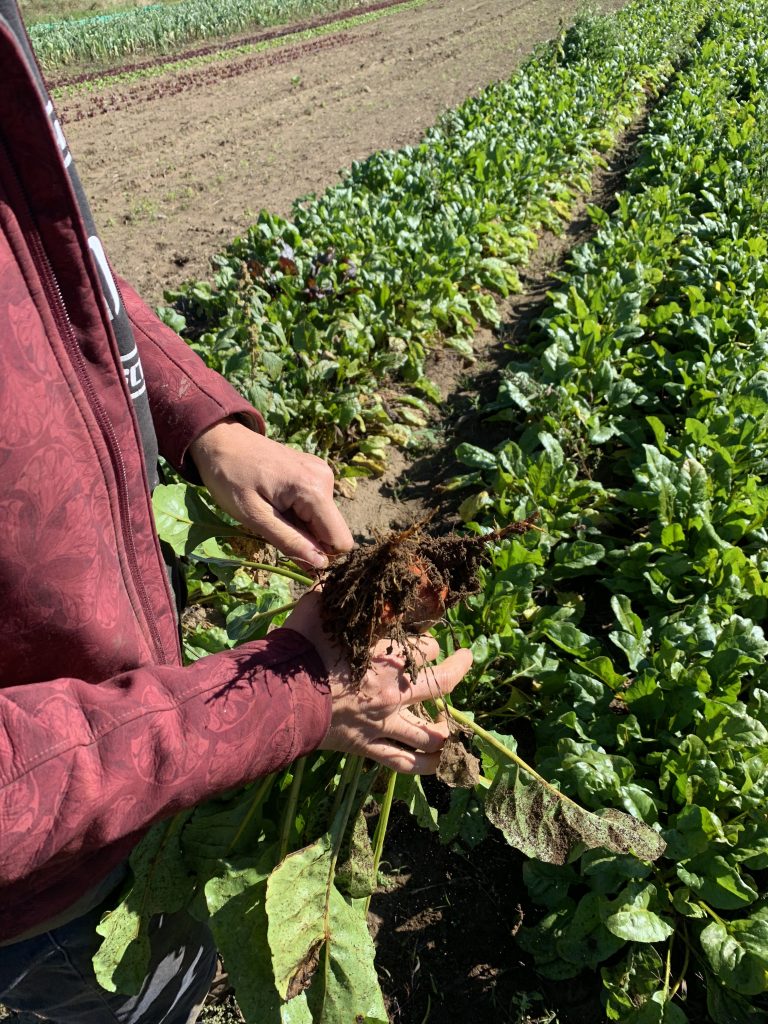 I can't help but feel a deep feeling of sadness on how short sighted this shift is. As life returns to normal, our purchasing turns away from local farms, and what happens for these farms when the next crisis hits. Will they still be there to offer local options that we can trust and count on. I hope so. It motivates me to continue to share these stories so that consumers realize the impact doing your weekly shopping can have on the lives of your community.
In recent years the Quebec government has subsidized the installation of greenhouses in the region, in an effort to improve food security in Quebec and extend the growing season. This gives farms a head start on the spring season, able to grow spinach and leafy greens before the first field asparagus peeks out from the ground, and it extends the leafy green harvest season into December. The greens are mostly grown by mid-October, when the amount of daylight really starts to fade, but can be harvested into December.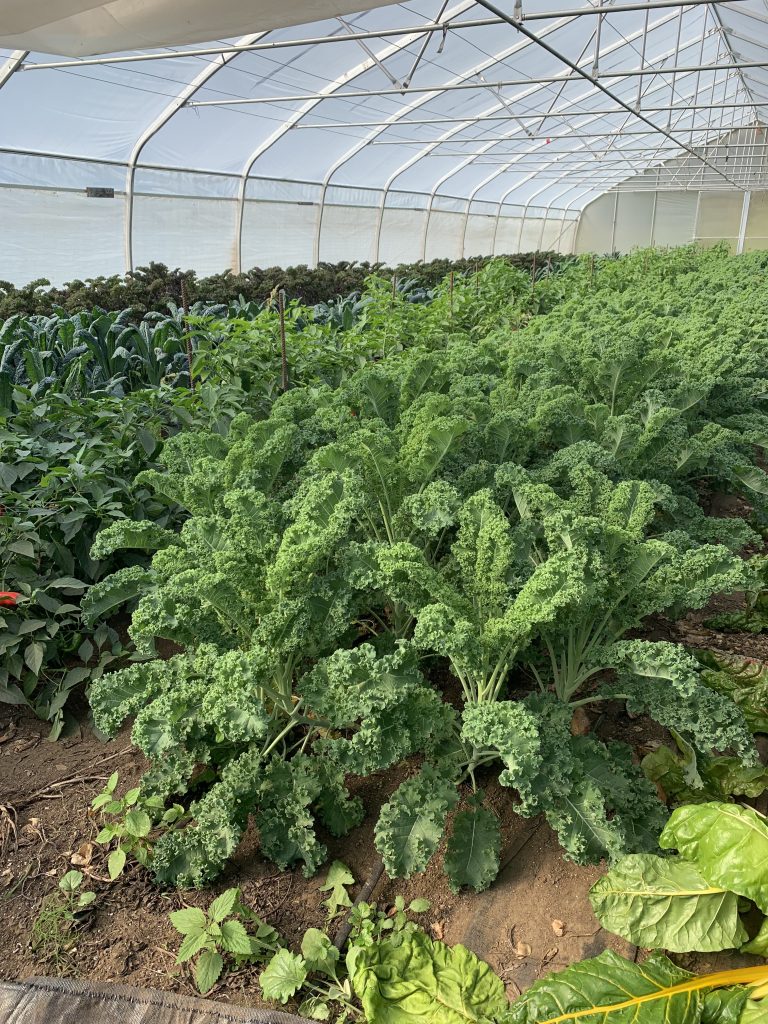 The good news is that this extended growing season gives local farms a longer revenue window. The challenging piece is that there is great competition for these local farms with one another for the locally focussed consumer. Local farms have too much production for just those dedicated local stores like goodfood2u who focus on local and organic, and not enough to make a leap to the institutions like hospitals and school cafeterias that the Quebec government hopes they will one day be able to supply.
This middle ground is always a tricky spot in business.
At goodfood2u we are looking to grow our customer base, to ensure the future of local small-scale farms like Ferme la corne d'abondance. If your looking for local food in Ottawa, we are your go to source. We work with local farms, local bakeries and food producers of all kind. To ensure that we have a thriving food community into the future!