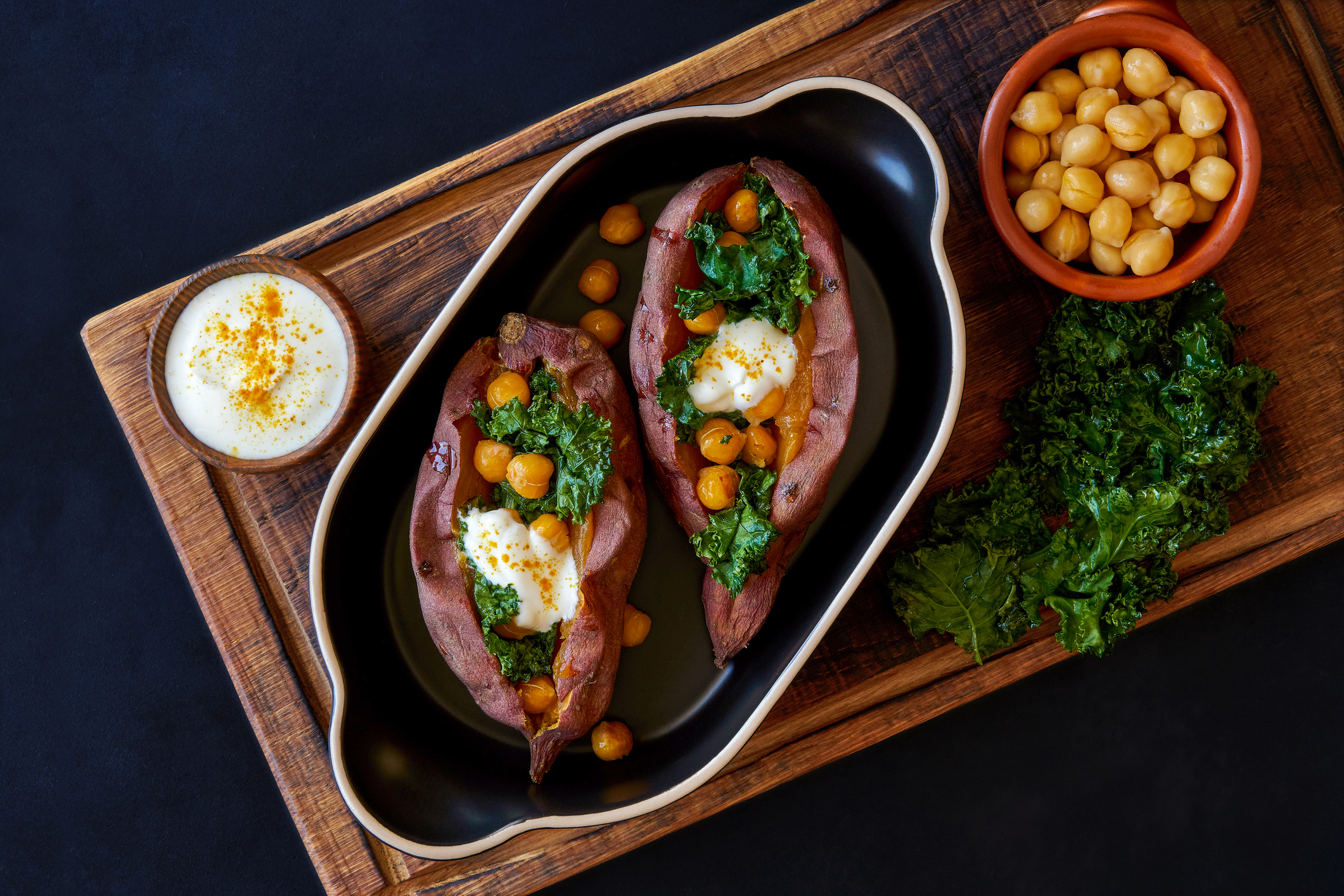 A cozy and filling sweet potato recipe to warm you up this winter season!
Prep Time

15 min

Cook Time

30 min

Total Time

45 min

Serving Size

2
Cuisine

Course

Suitable for Diet
Directions
1
1. Preheat the oven to 375F.
2. Cut the sweet potatoes lengthwise and place them on a baking sheet with the flesh faced down, bake in oven for about 30 minutes depending on sizes (they should be soft all the way through)
3. Make the dressing by combining tahini, lemon juice and garlic in a bowl and mix well, add the water a little at the time, set aside.
4. Rinse and drain the chickpeas, add them to a cooking pan on medium heat together with the cumin, a splash of water and let them become warm and slightly brown. Add chopped kale, a splash of water and cook for 1-2 minutes, until the kale is wilted.
5. When the potatoes are done, scoop up some of the sweet potato insides and add to the chickpea and kale mix. Stir the chickpea/kale/sweet potato mixture well.
6. To serve, add the chickpea mixture to each of the baked sweet potatoes, top with the tahini lemon dressing.
Enjoy!